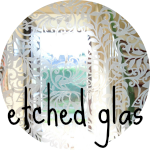 Den deutschen Blogpost findet ihr HIER!
It has been a while since I last made a project for the Spellbinders "Explore beyond". Almost a year has gone by since I have been invited to the International Blog Ambassador group and met my fellow Spellbinders crafters.
This year has been amazing and I have met many new and inspiring friends. I do not know if I will be invited for another year, but no matter what- this year has been one of the best in my life!
For todays project I remembered what I said when I pimped my car with Spellbinders dies: The next project will be to decorate my house. I made another project last time ( my felted hat) but I never forgot what I have promised. So this time I deliver! I decorated the house.
What I had in mind was to work on glass. I WILL decorate my windows, but because in late winter no window is pretty enough to take photos I decided to work with my interior, with a glass door and give it the look of etched glass. The basic idea is pretty simple: I have die cut semi-transparent glass foil. Easy as pie. The tricky part was to cut the intricate design I have chosen, I had to use my metal shim. When I have cut the custom car signs the foil was like butter in my Grand Calibur, but the glass foil was a bit hard to cut. Some tiny details had to be refinished, but in the end it worked. I used the die SKU: S5-154 'Botanical swirls' for the project.
I glued the glass foil on the door window of the hallway. Upstairs lives a dear neighbour, a nice guy from Italy who has become family. He liked it! *phew* Because he has to see my new door every day it was important to me to please his eye.
I hope you like my idea and let me know if you follow my footsteps.
A last TIP to use the scrap: Save the backing of the foil! Those backing are always made with waxed paper and will be perfect for stenciling in your next mixed media or art journal project!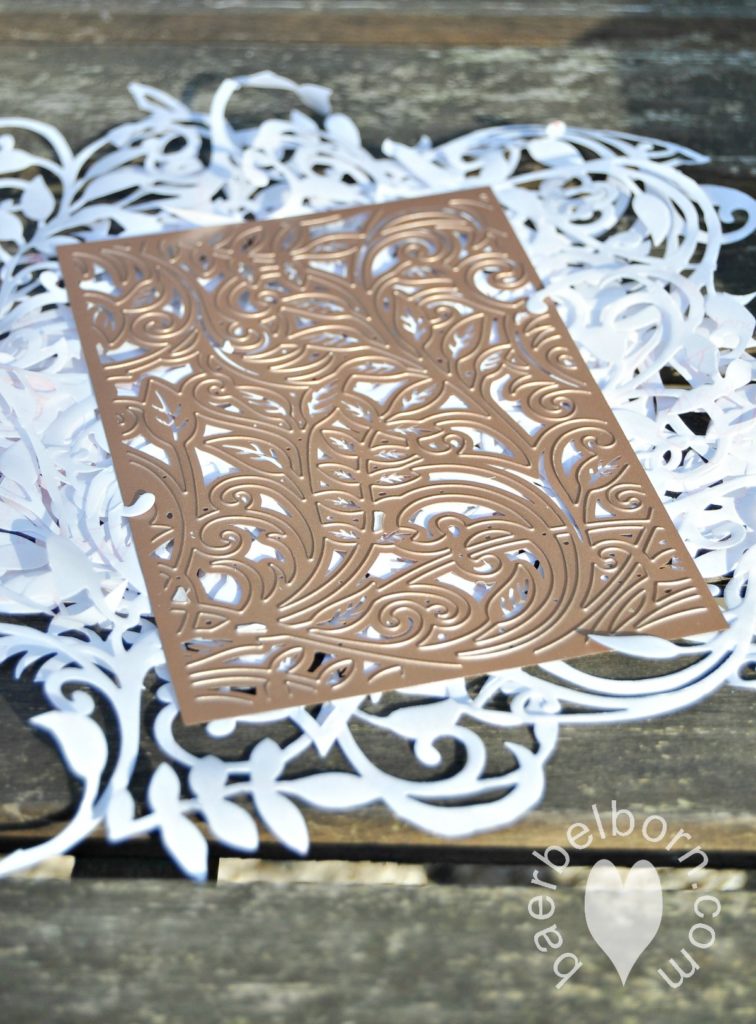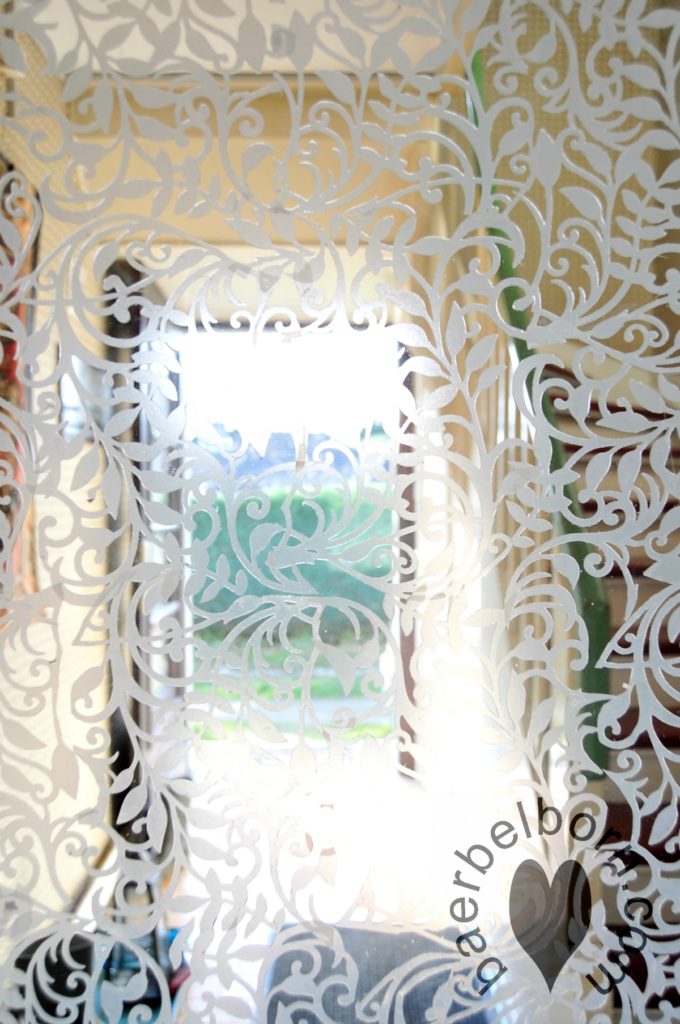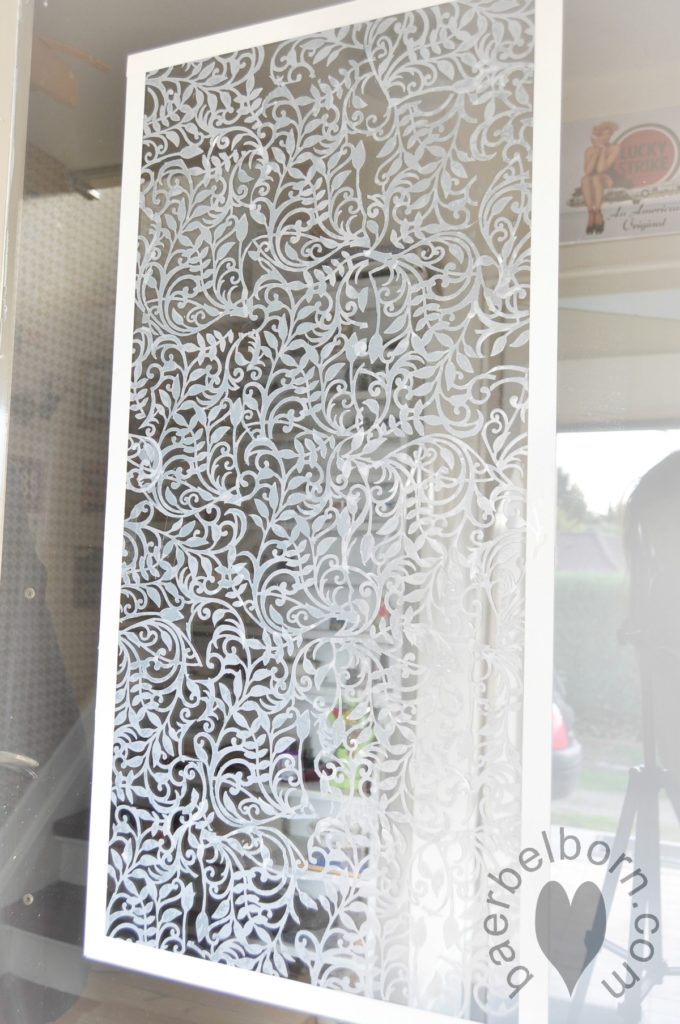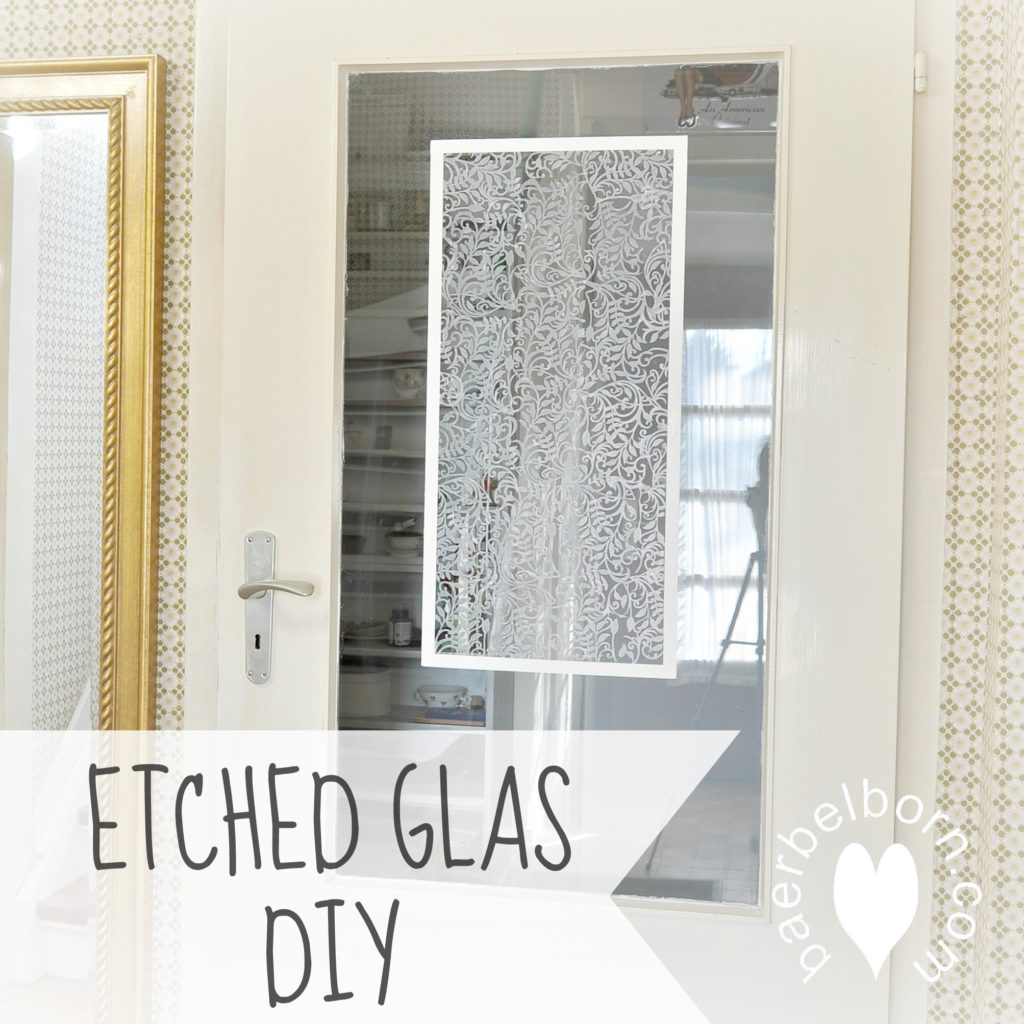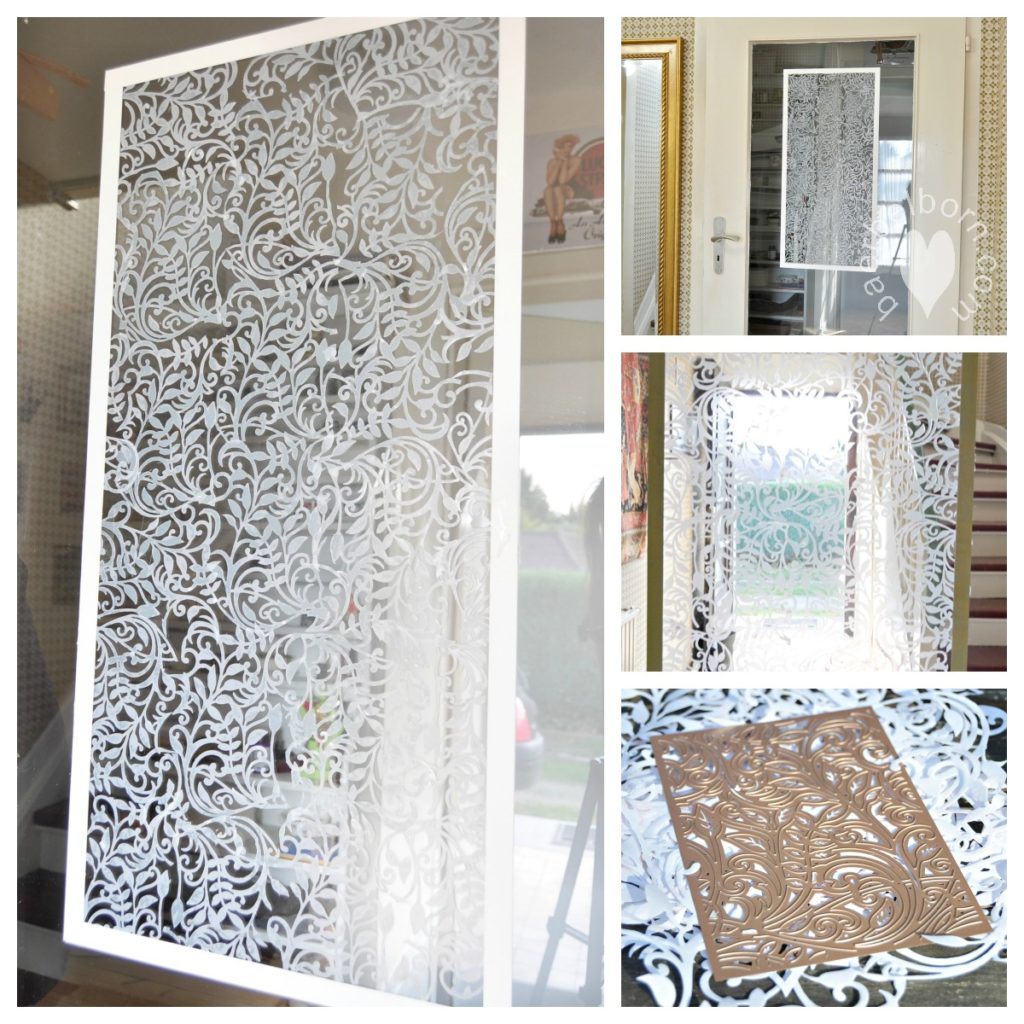 Support is LOVE