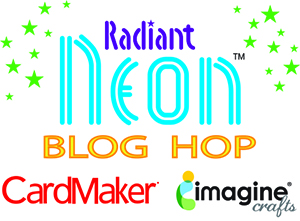 Welcome dearies to the Radiant Neon Blog Hop.
*Eine Anleitung in Deutsch findet ihr am Ende des Beitrages!*
The blog hop starts here: http://www.cardmakermagazine.com/blog/
As a proud member of the 2014 AIR team of Imagine Crafts / Tsukineko I am happy to share a quick card idea with you and participate in this thrilling blog hop. We have been asked to create a card with the new Radiant Neons and if you feel like making one of the cards that have been presented in the blog hop you will see how vibrant the colors are and how much fun you will have working with them.
When I made my first prints with Radiant Neons I had to think of my watercolor class in art school: We had to layer colors to achieve new tones. Radiant Neons are perfect for that! If you want to achieve such a layering, you may need to use the second, third and fourth print of your stamp without reloading the stamp with ink. Try this on light cardboard and play with the effects.
For my custom stamp I have used some foam die cuts. You may use any stamp in your stash.

To make the vibrant word "SPRING" pop I made an outline with a black fine tip pen. To finish the card I colored some paper flowers with matching Radiant Neon inks. I hope you like it.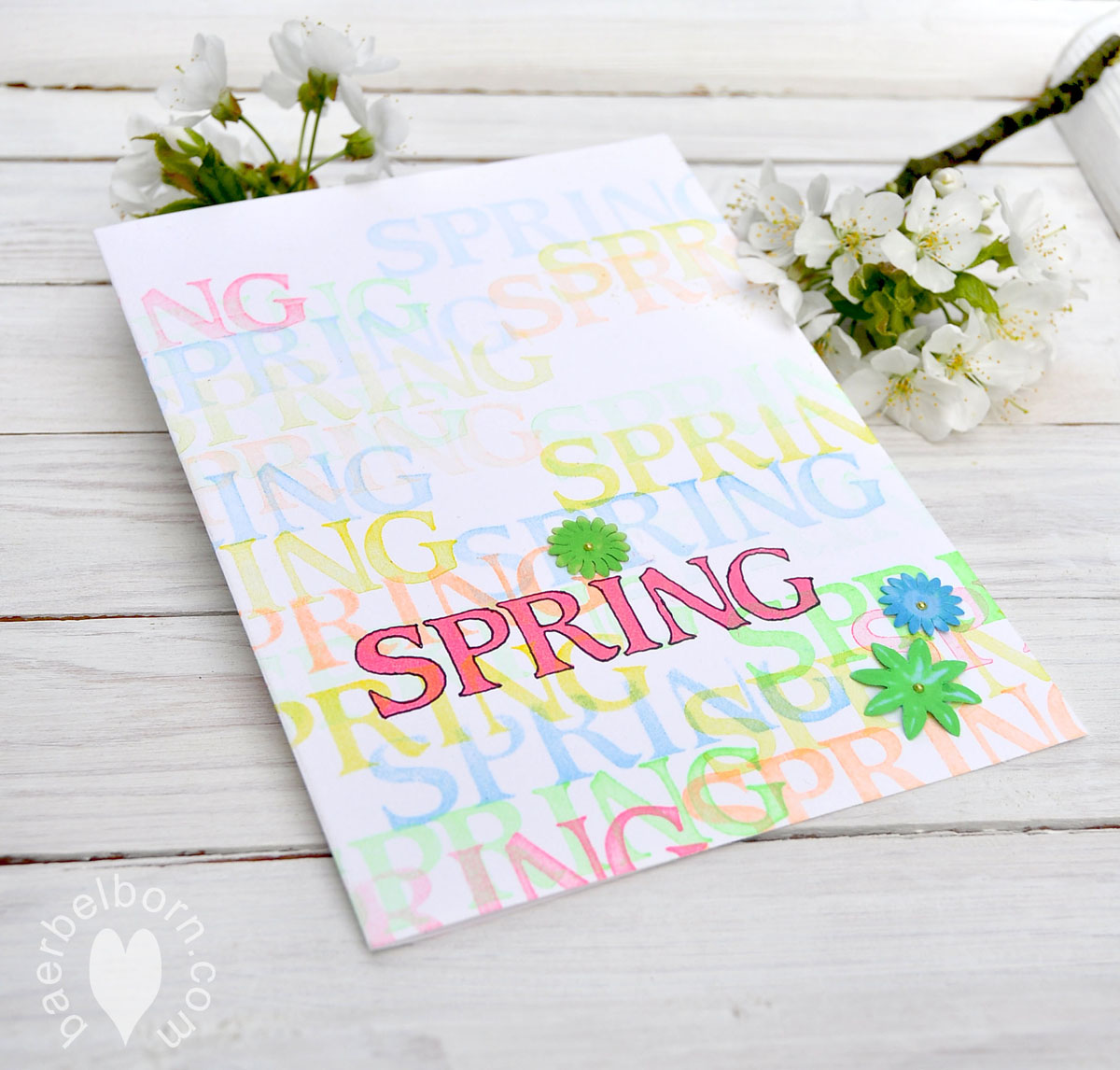 My Electric Word is:
perfect
Your next stop in the blog hop will be:
Give her some hugs and happy (word) hunting!
If you need to start the hop again, here is your start: www.cardmakermagazine.com
The contest of the hop has expired now,
but all the pretty products can be found on the Imagine Crafts Blog:
_____________________________________
Der Blog Hop ist auch für internationale Teilnehmer,
das heisst wir Deutschen können mitmachen!
Beginn des Hüpfens ist das Blog des cardmakermagazines.
Gesucht wird ein Satz, den ihr aus den Eletric Words zusammensetzen müsst.
Mein Wort ist
perfect
der nächste Stop ist bei
Das Gewinnspiel des Blog Hops ist nun vorüber,
den Hersteller der Stempelkissen findet ihr hier:
Macht mit, denn ich drücke allen Landsleuten die Daumen!


Support is LOVE