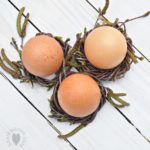 Für Deutsch bitte runterscrollen….
When I went for my first spring walk I found some fresh twigs in the woods that have been perfect for a quick and cute decoration. To make any custom wreath you need flexible twigs or branches. I found some on a birch tree. You can also use hazelnut, mourning willow, dogwood or spindle tree. If you go for a walk in mother nature, try any twigs you can find but do not cut off any rare plants or plunder your neighbours garden. Please do not touch any unknown plants because some can be poisonous (like yew trees).
Follow my simple tutorial below and teach your kids the same technique. This craft idea is easy to make and it's free! You may use the miniature wreaths as an eggcup like I did, but you can also decorate a doll house or any centerpiece with them. Have fun!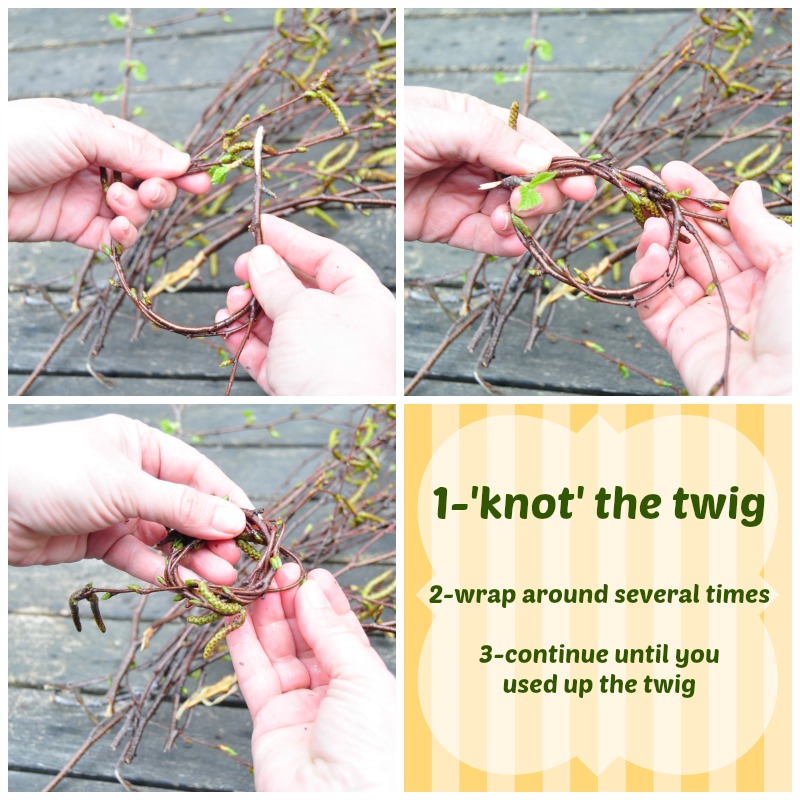 Beim ersten Frühjahrspaziergang fand ich diese kleinen Birkenzweige. Sie sind bestens dafür geeignet, kleine Mini-Kränze daraus zu flechten. Aber auch andere Büsche und Bäume eignen sich zum Flechten mit dünnen Zweigen: Hängebirken und -weiden, Haselnuss, Hartriegel und Spindelbäume. Sucht nach den dünnsten Ästen an Büschen und probiert es einfach aus.
Dabei bitte niemals seltene oder euch unbekannte Zweige benutzen, denn diese können giftig sein, wie etwa die Eibe. Und natürlich ist auch Nachbar's Garten tabu!
Folgt einfach meiner obigen Bildanleitung: Zunächst einen Knoten in das dickere Ende des Zweigen machen, den restlichen Zweig um den Kranz winden bis er aufgebraucht ist, fertig.
Dabei ist diese Bastelarbeit auch ideal für Kinder, außerdem ist sie kostenlos. Ihr könnt nicht nur hübsche Eierbecher für den Ostertisch zaubern, die kleinen Kränze sehen auch toll in der Puppenstube oder einer rustikalen Tischdekoration aus. Habt einfach Spaß damit!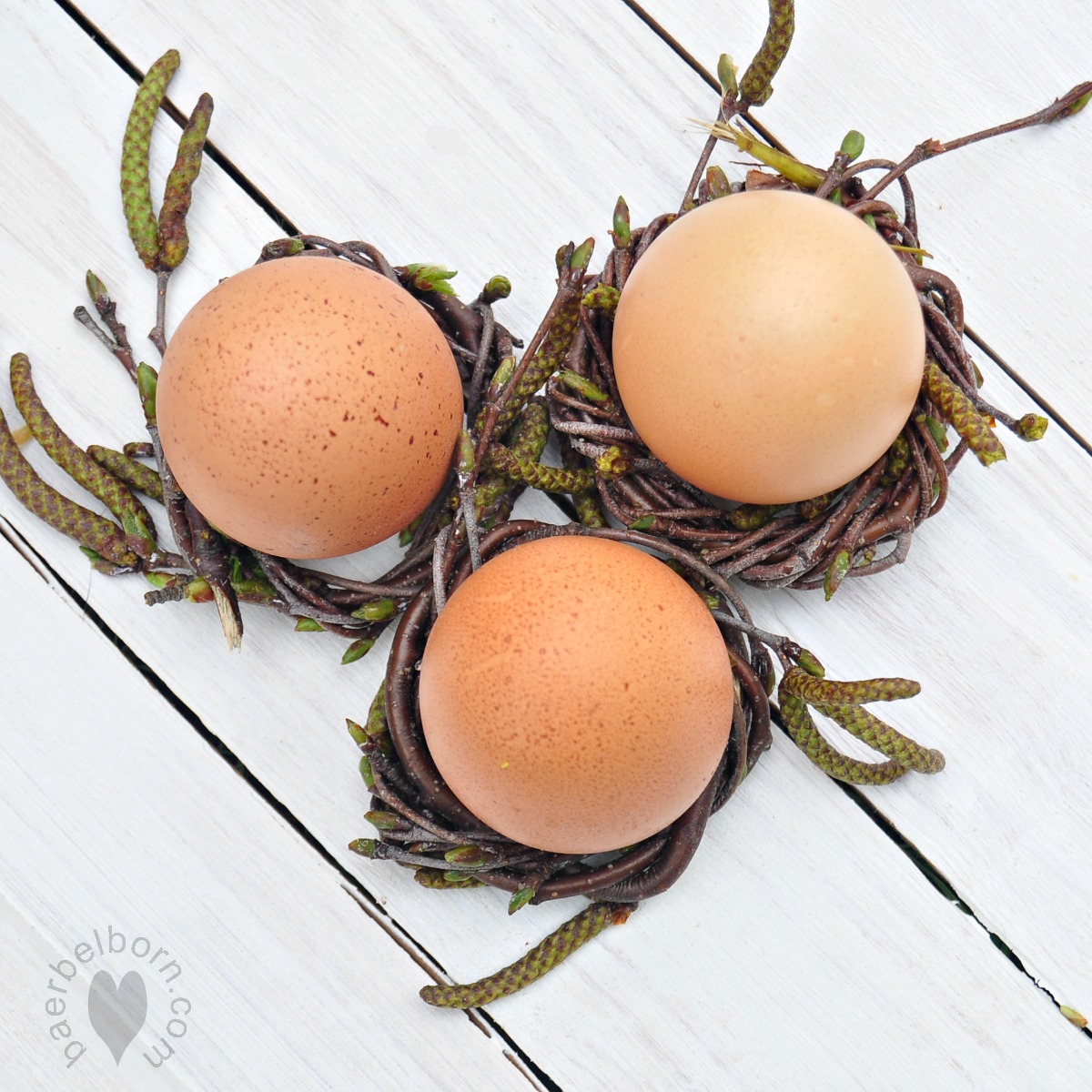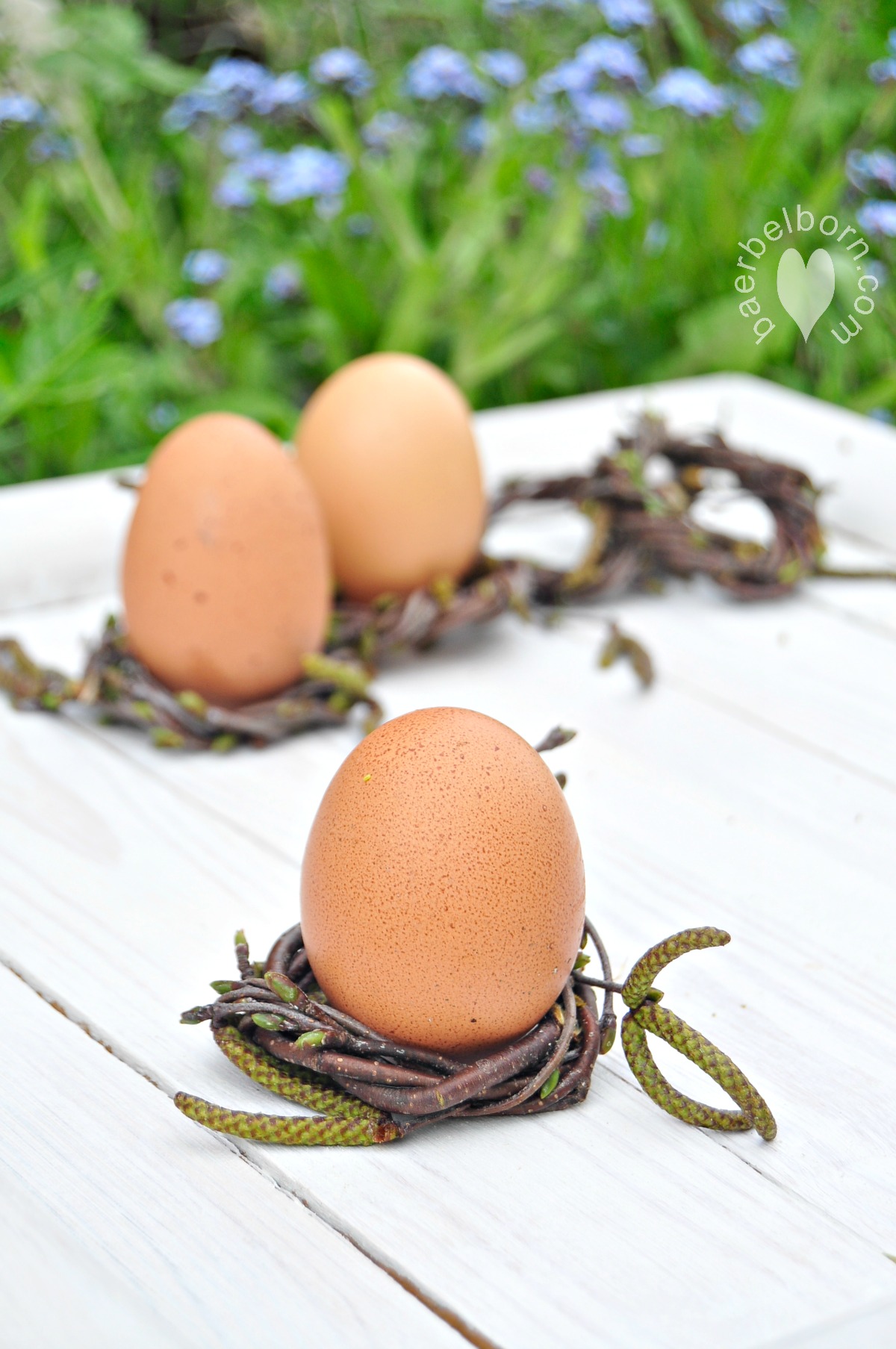 ❥ ❥ ❥
Hat euch meine Idee gefallen? Eine Tasse Kaffee oder zwei wären superlieb!
(den Schieberegler einstellen und auf den Einkaufswagen klicken, dann wirst Du zu Paypal weitergeleitet. Danke!)
❥ ❥ ❥
((liked the idea? Help my blog with a tiny tip, thank you!))
❥ ❥ ❥