Bilingual post, for more English please scroll down
Ihr Schnuckis!
Diese Technik, wie man mit einer simplen Stanzform eine Klappkarte auskaspern kann, ist ja nicht neu. Ich erinnere mich nicht mehr, wo ich es zuerst gesehen hatte, aber schon beim ersten Hinsehen kapiert man es sofort.
Trotzdem habe ich es nochmal für euch gefilmt, auf Deutsch und in meinem üblichen Hektik-BlaBla. So bin ich halt, wer das nicht mag findet 1 Million anderer Videos.
Ich hatte schon beim ersten Anblick der supersüßen neuen Stanze von Kulricke diese Klappkarten-Idee. Irgendwie schreit die kleine Garn-Karte "spiel mit mir!", oder? Die Klappkarten-Technik ist ganz simpel. Und macht solchen Spaß! Schaut es euch kurz an, und wenn ihr eigene Ideen damit umsetzt lasst mir bitte einen Kommentar hier, ich würde mich riesig freuen!
In dem heutigen Stempel-Beispiel habe ich die Garnkarte mit dieser Technik aus einer alten Buchseite ausgestanzt (Recycling!) und diese mit Memento gewischt und "gealtert". Dann mit einem hübschen Band verziert (May Arts Ribbons) und innen eine weitere, kleinere Garnkarte aufgeklebt. Dort wäre dann Platz für einen lieben Gruß.
Und natürlich geht die Technik mit jeder Stanze… auch grossen. 😉
Ich hoffe die Idee gefällt euch, eure Bärbel
Dearies!
I made a quick video how to die cut a folded card. There are a lot english versions of that technique out there, if you cannot find one let me know, I may be able to help.
For your inspiration I have cut my little yarn card (Kulricke) with this technique and altered with Mementos (Imagine Crafts). I added a romantic ribbon (May Arts Ribbons) and a second, smaller tag to the inside. I hope you find this inpiring, your Baerbel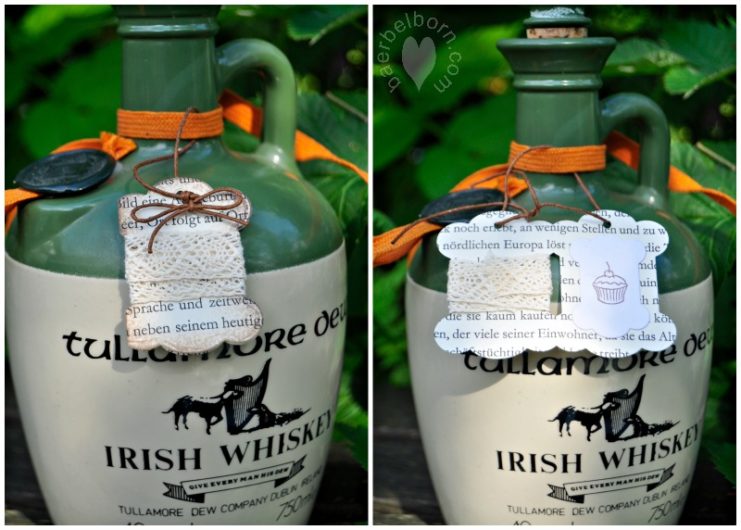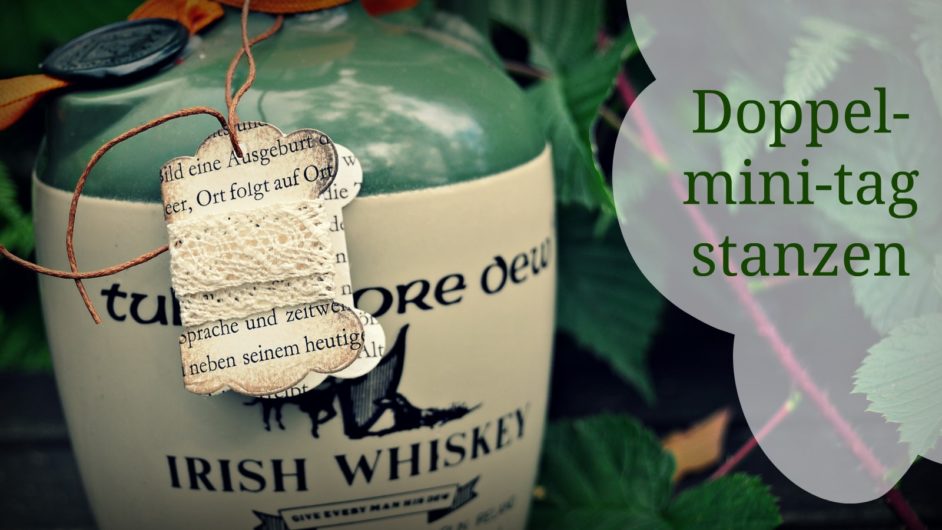 ❥ ❥ ❥
Hat euch meine Idee gefallen? Eine Tasse Kaffee oder zwei wären superlieb!
(den Schieberegler einstellen und auf den Einkaufswagen klicken, dann wirst Du zu Paypal weitergeleitet. Danke!)
❥ ❥ ❥
((liked the idea? Help my blog with a tiny tip, thank you!))
❥ ❥ ❥