Bilingual post- Zweisprachiger Blogpost.
All stamp addicts know all about the products for their favorite hobby. Pads, inks and tools. But have you ever tried to use material that has never been meant for stamping? Always keep an open mind when browsing craft supplies and try to find new ways to combine your materials. Today we will use eyeshadow with stamp ink to achieve beautiful results. Watch the video for a brief instruction how to use eyeshadow or face powder for unusual stamp effects.
Alle Stempelfans kennen die wichtigsten Materialien für ihr liebstes Hobby. Stempelkissen, Farben und Werkzeuge. Aber habt ihr schon einmal versucht, Produkte aus ganz anderen Bereichen mit eurem Hobby zu kombinieren? Haltet eure Augen immer offen für ungewöhnliche Anwendungsbereiche auch von bereits vertrauten Dingen. So wie heute für Lidschatten! Im Video zeige ich euch, wie man mit Lidschatten und Gesichtspuder ungewöhnliche Effekte erzielen kann. Viel Spaß!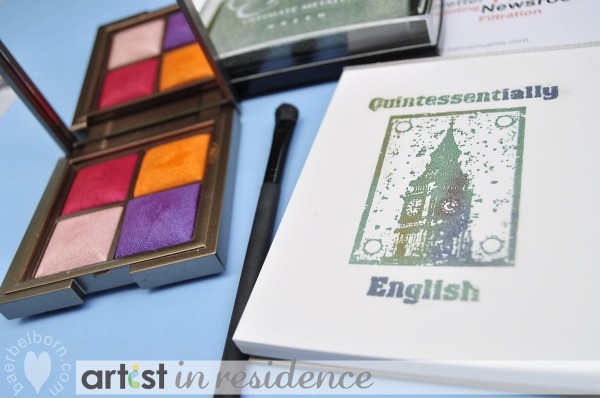 Support is LOVE