On the very last minute I finished a tag for this months IndigoBlu challenge 'tags'. I wanted to create a tag with a function: I wanted to use it as a bag.
I searched the worldwideweb for 'tag bags' but the only thing you will find are those funny tags meant for suitcases and address labels. Well, here is my own version of a tag-bag. I added a small folded paper strip to each side of the tag which I have folded in half.
The design paper (reprint, Sweden) was stamped with IndigoBlu stamps and their fabulous flitter glu. A brief tutorial how to use it and a video is one of my 'work in progress' and will be ready soon.
Check the images (can be enlarged by clicking) for a closer look how its done. Please note the beautiful effect of the metal flakes, they shimmer more or less depending on the angle the light is reflected.
I used the tag-bag as an elegant way to wrap a gift of money.
I hope you enjoy, Baerbel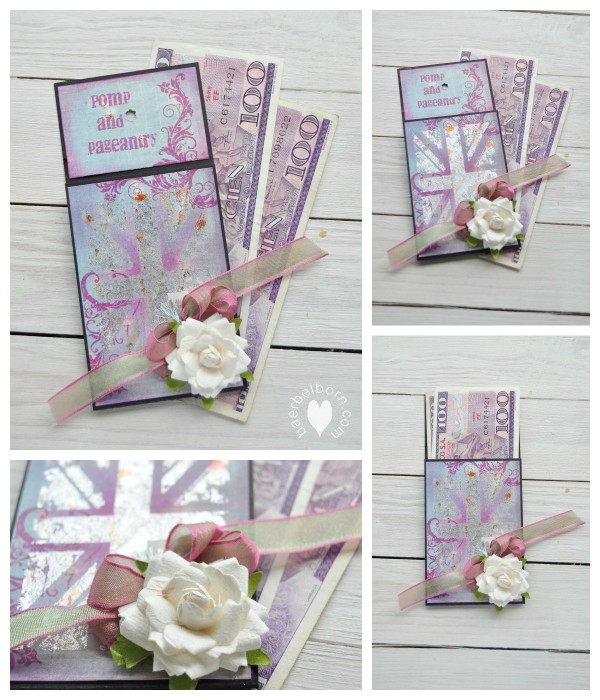 stamps by IndigoBlu, Flitter Glu, Metal Flakes
ribbon by May Art Ribbons, Rose by Prima Marketing
stamp ink by Imagine Crafts/Tsukineko, Memento 'lilac posies', also used for the shading


Support is LOVE