Bilingual post- zweisprachiger Blogpost
One year ago, on the 23th day in July, a lovely and funny little boy was born: My first grandchild Jake. It took me a whole year to make a toy for him, regarding the fact that I have been a maniac sewer for my whole life it's a shame it took me so long.
But here it is: The cuddly blanket (ele)phant, he can hold Jakes new blanket and serve as a toy as well. I hope he likes it. The blanket is a muslin I have decorated with Imagine Crafts 'all purpose ink'. It was the first time ever that I used this ink and I am absolutely happy with the result.
Heute vor einem Jahr erblickte der süßeste und lustigste kleine Junge das Licht der Welt: Mein erster Enkel Jake. Für seinen allerersten Geburtstag habe ich ihm einen Schnuffeltuch-Fant genäht, ein Spielzeug zum Liebhaben aus Westfalenstoff, der im Arm ein Schmusetuch halten kann.
Vorher habe ich noch schnell Jakes Namen darauf geschrieben, mit den "All Purpose Inks" von Imagine Crafts / Tsukineko. Für mich sind diese Tuschen neu, aber ich liebe sie schon jetzt! Das Ergebnis ist für mich mehr als zufriendenstellend.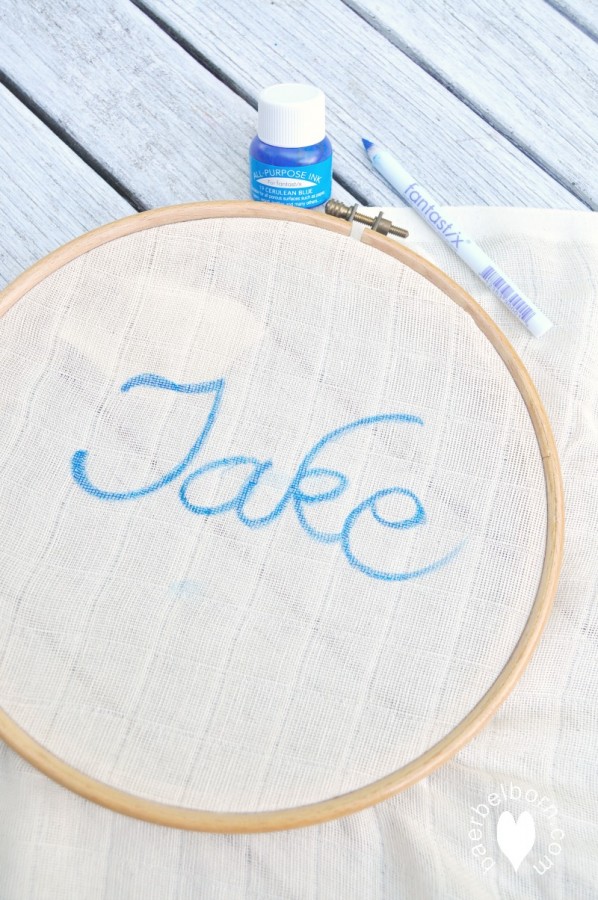 One arm of the Phant was attached to the other arm, to build a kind of loop where my daughter can pull Jakes blanket through. If the Phant gets 100 like in Facebook (check the button below) I will give you the pattern… if not I will improove the pattern and try again… I hope you like it
Ein Arm des Fants wurde an den anderen Arm genäht, um eine Schlinge zu erzeugen durch welche man das Schnuffeltuch ziehen kann. Wenn ihr dem Fant 100 likes auf Facebook gebt (Button unten im Beitrag) zeichne ich das Schnittmuster für euch auf. Ich hoffe es gefällt euch,
Yours Baerbel
Eure Bärbel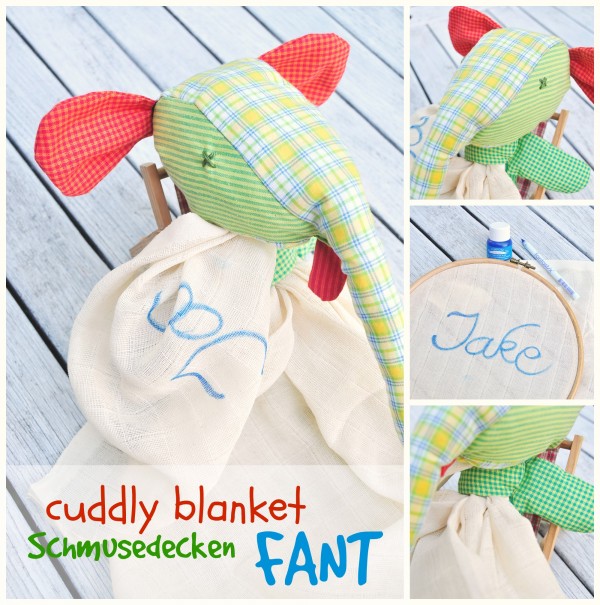 Support is LOVE