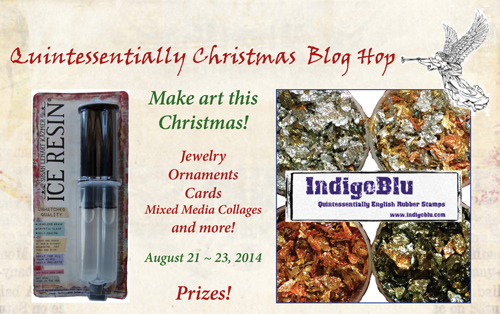 Please check all my fellow crafters from this hop, you can find all bloglinks on the bottom of this post.
For the hop I made a combination of ornament and bookmark, both make a pretty and clever gift wrap.
It always makes me sad to see any pretty wrapping paper torn off my christmas presents. This wrapping is permanent: First I took some of my favorite wrapping paper and put it around the book as if I want to make a new cover.
While wrapping the book I added a ribbon to each side of the cover. I made a bow and 'closed' the book, because the lucky recipient should not sneak into the book before xmas.
Opening the bow will add the feeling of 'unwrapping' the present. And the best part: You can do it again and again!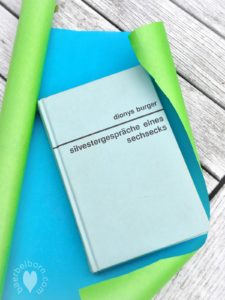 The finished wrap has got an extra shine with a beautiful detailed stamp from IndigoBlu and StazOn ink.
The bird was stamped and colored with Memento (Imagine Crafts/Tsukineko) on glossy coated paper.
The glossy finish will prevent the paper from becoming translucent when treated with resin. I embellished the bird with some FlitterGlu and Megaflakes from IndigoBlu before the resin was added.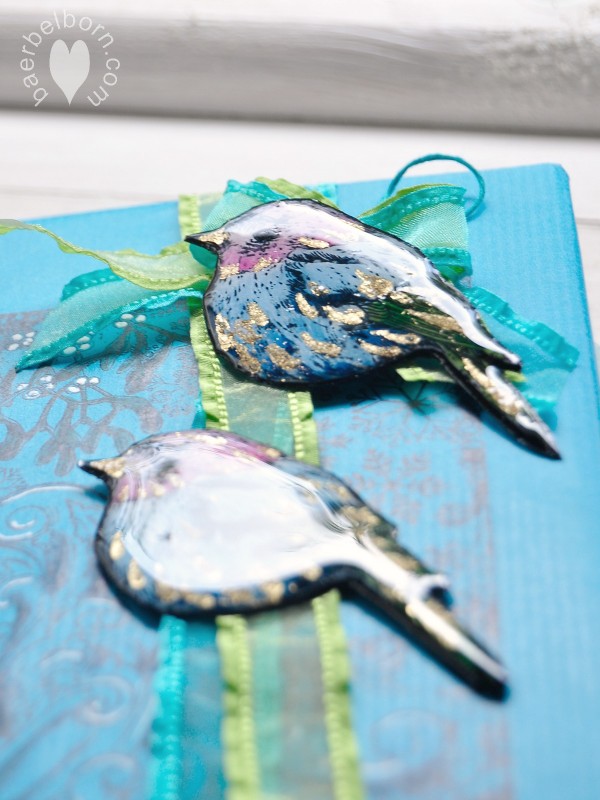 The bird was glued in place where it can be found on the original stamp (you can find the stamp HERE.). The ribbon (May Art) that I have attached to the bird can be pulled through the book and serves as bookmark.
A second bird was treated the same way and embellished with a ribbon bow to make an ornament, it is a nice extra for the gift.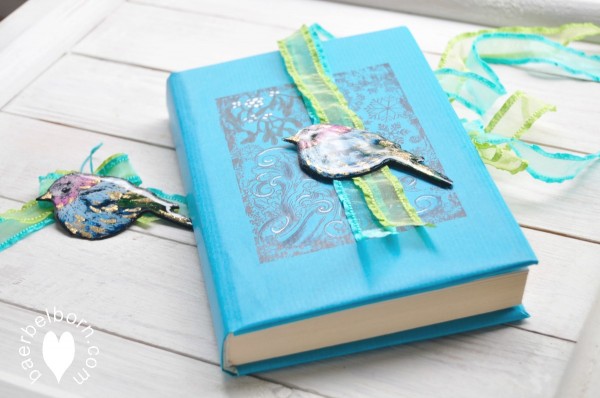 Thank you ICE Resin and IndigoBlu for this amazing opportunity!
Here are the other blogs and days of the hop:
Thursday:
Friday:
Saturday:
Baerbel Born – YOU ARE HERE 🙂


Support is LOVE