Bilingual post, for English please scroll down
Wer häkelt, der kennt all die lustigen Wikinger-Mützen mit und ohne Bart. Als ich nun im Krankenbett ein bisschen häkeln wollte und nach einer kostenlosen Anleitung für Wikinger-Eierwärmer suchte, konnte ich keine finden. Das kann so nicht bleiben!
Hier also für euch eine schnelle Anleitung für einen Statement-Eierwärmer. Ich habe ihn mit Regia-Garn gehäkelt, der bekannten Sockenwolle. Als Profi-Häkler besitze ich davon gefühlte 100 Kilo, und habe immer wieder schräge Ideen damit.
Heute einen Wikinger. Mit oder ohne Bart, wie es euch beliebt.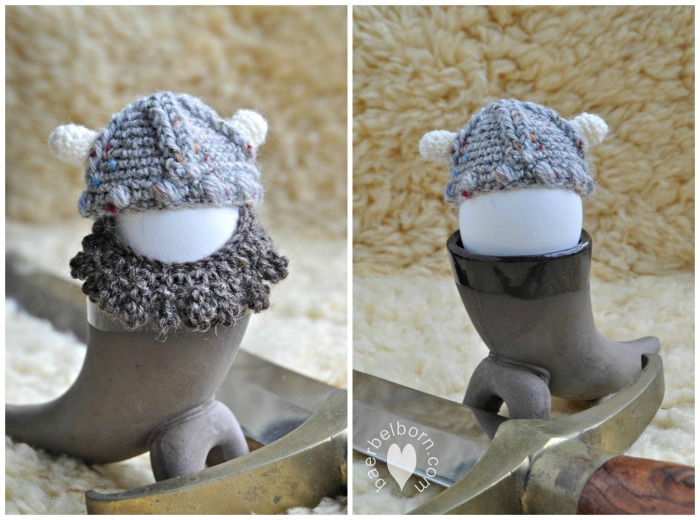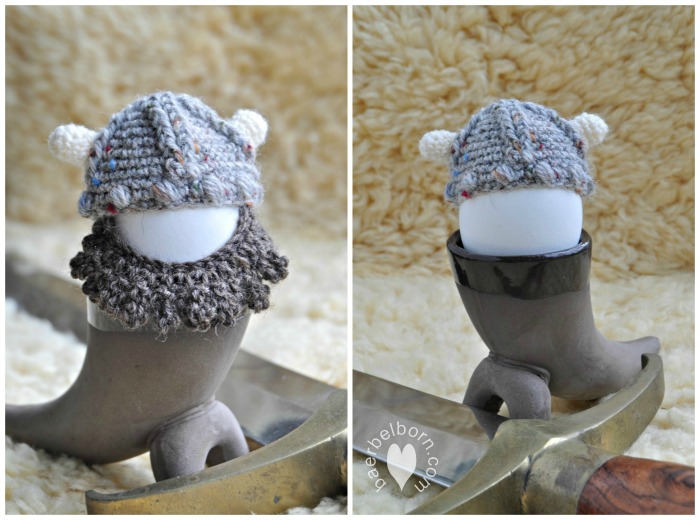 Die Anleitung findet ihr hier/ The pattern is here:
I wanted to make a viking easter this spring, and made an easy to follow pattern for you. I hope you like it. The pattern is in English AND German.
You may crochet the tiny helmet with a beard or not, if you turn the beard to the back of the egg it will look like hair. Three in one- clever eh?
Wenn ihr den Bart nach hinten legt, habt ihr ne coole Wikinger-Matte (sieht man leider nicht so gut, muss ich nochmal knipsen)
Ich hoffe ihr habt Spaß mit der Anleitung / I hope you have fun with the pattern.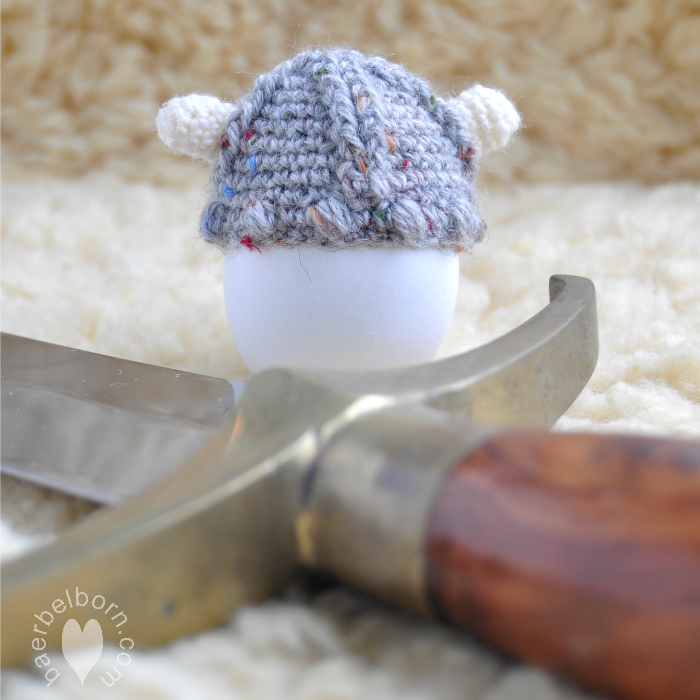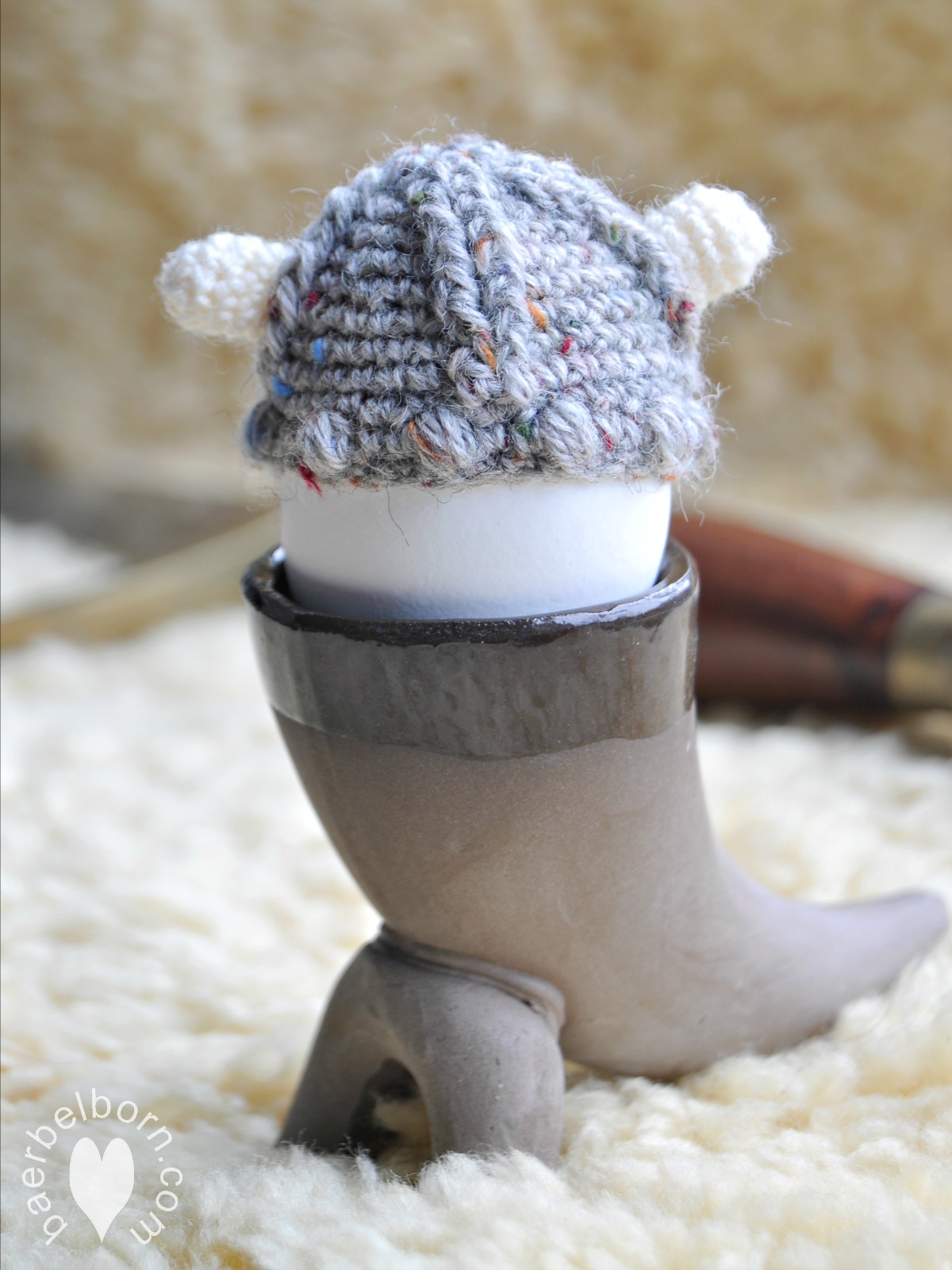 Merken